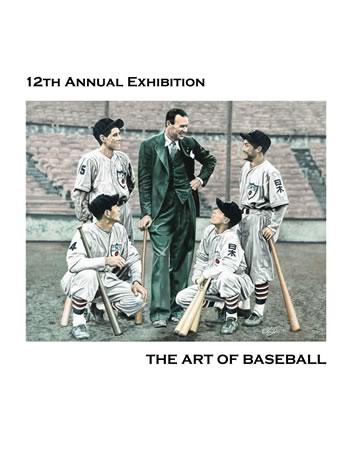 12th Annual Exhibition: The Art of Baseball
George Krevsky Gallery
8.5x11 P.B.
76pgs.
$30.00


These artists love this grand old game too. You can't help but feel their energy as they express that passion on canvas, on paper, in wood, or in bronze. I hope you'll enjoy what this talented group of men and women have produced for our 12th Annual Art of Baseball Exhibition. It's a joyful time for the gallery, no matter what is going on in the economy. In these turbulent times, baseball diamonds are this art dealer's best friend.
- George Krevsky