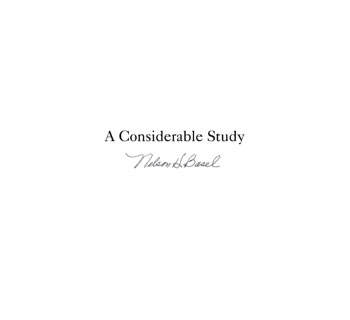 A Considerable Study
Nelson H. Basel
10.5x8.75 P.B. 108 pgs.
A Considerable Study is an extensive program of, and about, keyboard music and song. A twenty-five year work of Nelson H. Basel, it sets forth the greatness of classical music. Basel's comprehensive survey is an intellectual endeavor and a human statement. With its historic information, personal commentary, and warm anecdotal stories, A Considerable Study is a commendable work.
- Rosenberg, Texas