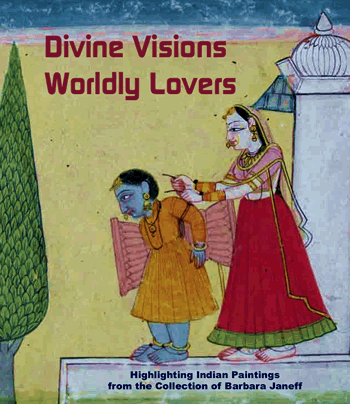 Divine Visions, Wordly Lovers
Barbara Janeff and Robert J. Del Bonta
8.75x10 P.B. 72pgs
$30.00
1-60052-021-9
Perhaps confusing at first, upon closer inspection this layering of artistic conventions can be subtle and sophisticated. With the advent of the Mughal style, associated with a Muslim dynasty founded in the sixteenth century and ultimately ruling most of North India, European realism was introduced, particularly in the portrait tradition. The accomplished academic style developed in Mughal ateliers combined Indian and Persian styles with Western realism. This in turn influenced many of the courtly styles throughout northern India.
- Robert J. Del Bonta